The marathon. The pinnacle of road running, and this one starts between four and five hours into the attempt. 42.2 km of flat, fast roads, with time running out and the Pho3nix Sub7, powered by Zwift and Pho3nix Sub8, powered by Zwift records in sight. The marathon will be run on a closed course, with no dead turns, plenty of spectator viewpoints and designed for maximum speed.
THE
RUN
How will our athletes fare?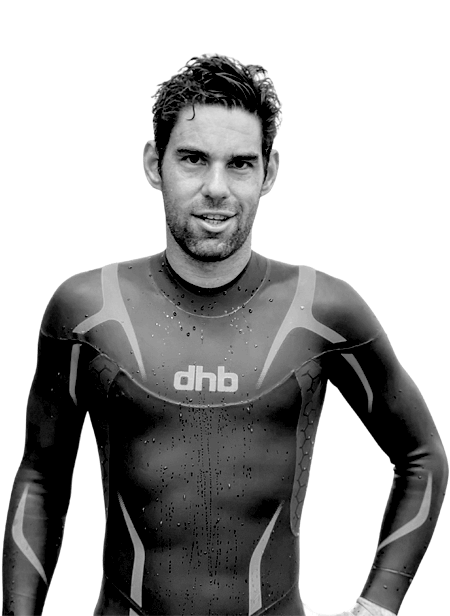 Joe
Skipper
European champion
Joe owns the fastest combined bike & run split of all time over the full distance, set at Ironman Florida. Not only can he run a fast marathon, but he can do so after a hard bike ride.
More than a match for anyone in the marathon, Kat always delivers a stellar marathon. A blistering 2:49 saw her ru from 5th to 2nd at IM Tulsa in 2021, which came after a course record Sub 3-hour effort at IM Florida in 2020. The question is – just how fast can she go in Germany?
Katrina
Matthews
Two Times Ironman Champion
Kristian
Blummenfelt
Ironman World Champion
If Alistair Brownlee runs like a gazelle, then Kristain Blummenfelt runs like the lion that's chasing him. Forgoing finesse, Norway's Sub 7 hope gets it done by digging deeper into the pain than anyone else – you can see it on his face.
The consummate professional, for Nicola Spirig the run is about closing out victories. Involved in two of the most memorable Olympic run legs of all time, including a photo finish in London where she took gold, Spirig knows exactly how far she can push to get the best out of herself on the big stage.
Nicola
Spirig
Dual Olympic Medalist
IRONMAN RECORD
PACE
3:41
min/Km
Ironman Tulsa [Denis Chevrot]
PACE
REQUIRED FOR
2:30 TARGET
3:33
min/Km
MARATHON
WORLD RECORD
PACE
2:52
min/Km
[Eliud Kipchoge: 2:01:39]
IRONMAN RECORD
PACE
3:50
min/Km
Ironman UK [Kristin Moeller]
PACE
REQUIRED FOR
2:50 TARGET
4:02
min/Km
MARATHON
WORLD RECORD
PACE
3:10
min/Km
Run
Can it be done?
Sub 2:30 HRS? (Men)
Run
Can it be done?
Sub 2:55 HRS? (Women)
Join us as we defy the impossible
A PHO3NIX FOUNDATION PROJECT
Together we rise
Aside from the talent and fitness of our champion athletes Nicola Spirig and Kat Matthews, use of technology and strategy are seen as key in the attempt to finish a full distance triathlon in under eight hours at the Pho3nix Sub8 Project, Powered by Zwift.
read more