"I'm really excited about the Sub7 challenge. It's an awesome opportunity. Obviously I only came up last-minute but I couldn't turn it down. I've been training hard the last few weeks, I feel good and I really want to give it a good crack."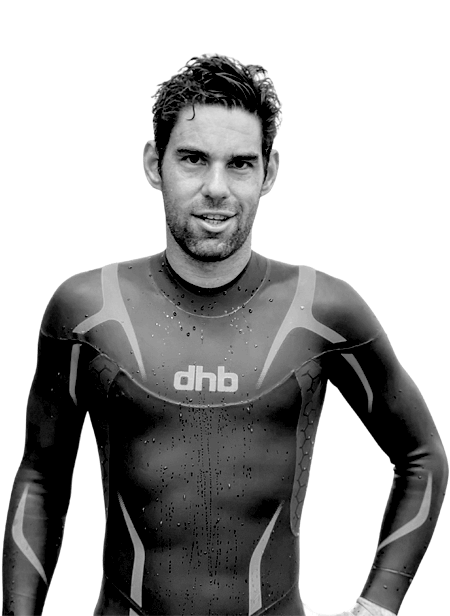 Height
181 cm/ 5 ft 11 in
BIRTHPLACE:
Norwich, England
RESIDENCE: Norwich, United Kingdom
STARTED TRIATHLON: 2010
PROFESSIONAL SINCE: 2011
TRAINS IN: Girona, Spain / Norwich, United Kingdom
COACH: Self
| | |
| --- | --- |
| | 2017 European Long Distance Champion |
| | Bronze, 2015 ITU Long Distance Triathlon Championship |
| | 5x Ironman Champion (UK 2018 and 2021, Florida 2019, New Zealand 2020, Chattanooga 2021) |
| | 15x Professional Long Distance Podiums |
| | First British Male to go Under 8 hours (Challenge Roth 2016) |
| | Second-fastest British Ironman of All Time |
| | 7x Sub-Eight Hour Finishes over the Full Distance |
| | Fastest IM Combined Bike & Run Split of All Time (Florida 2019) |
| | 2x Top 10 Finishes at the Ironman World Championships |
| | British 12-hour TT Record Holder (325.55 miles) |
| | PTO Ranking: #12 |
Joe Skipper is the first British male ever to go under eight hours over the full distance of triathlon, and held the fastest finish time nationally from 2016 to 2017. He is also currently the highest-ranked Brit on the Professional Triathletes Organisation world rankings at #12. His bronze medal finish at the 2015 ITU Long Distance Triathlon Championship was the first time in 19 years a British athlete had been on that podium. He also has five Ironman titles, 15 professional long-course podiums, and a European long distance title under his belt. When one speaks of British excellence in long-course triathlon, it's Joe who has been one who held down the fort for the past decade.
Outside of triathlon, Joe holds the British 12-hour time-trial record for cycling an incredible 325.55 miles smashing the previous record by 4 miles in 2020, in the shadow of a global pandemic.
For someone who began racing triathlon on a whim in 2010, his progression has come about through a strong blue-collar work ethic, with a willingness to make sacrifices to improve his craft. The boldness and brashness he displays taking on the Sub7 challenge at the last minute puts him among the giants not just of triathlon, but of sport itself. As the great Muhammad Ali once said, "He who is not courageous enough to take risks will accomplish nothing in life."
IRONMAN CHATTANOOGA

SEPTEMBER 2021

Joe shaved 10 seconds off his personal best on the way to winning his third Ironman title.

Time: 7:46:18
Position: 1

COLLINS CUP

AUGUST 2021

As part of Team Europe through a Captain's Pick, Skipper aided the team's victory by placing second in his heat.

12-HOUR TIME TRIAL RECORD ATTEMPT

OCTOBER 2020

After going off-course and being DQ'ed in his attempt the previous year, Joe officially broke the British 12-Hour Time Trial Record riding over 325 miles, improving on the previous record by Adam Duggleby.

IRONMAN NEW ZEALAND

MARCH 2020

Joe managed to sneak in a win before the world closed down and long-distance sport was suspended due to the COVID-19 pandemic.

Time: 7:54:17
Position: 1

IRONMAN FLORIDA

NOVEMBER 2019

In an attempt to secure early qualification for Kona, Joe won his second Ironman title and went 10 minutes quicker than his previous best to record the second fastest finish ever by a British male.

Time: 7:46:28
Position: 1

IRONMAN WORLD CHAMPIONSHIP

OCTOBER 2019

Continuing his upward trajectory, he finished one place higher.

Time: 8:07:46
Position: 6

IRONMAN WORLD CHAMPIONSHIP

OCTOBER 2018

Finished within the Top 10 for the first time.

Time: 8:05:54
Position: 7

IRONMAN UK

OCTOBER 2018

First Ironman title.

Time: 7:55:34
Position: 1

ETU LONG DISTANCE CHAMPIONSHIP

SEPTEMBER 2017

His first major title, providing the confidence boost for further victories in long-distance triathlon.

Time: 7:59:39
Position: 1

CHALLENGE ROTH

JULY 2016

Having set the goal of becoming the first British male to go under 8 hours over the full distance, Joe proceeded to do so with only one other athlete beating him across the finish line: Jan Frodeno, who set a new world record that day.

Time: 7:56:23
Position: 2

IRONMAN WORLD CHAMPIONSHIP

OCTOBER 2015

Joe finished a respectable 13th at his first Ironman World Championship race in Kona, Hawaii.

Time: 8:36:02
Position: 13

ITU LONG DISTANCE WORLD CHAMPIONSHIP

JUNE 2015

His bronze medal finish in Sweden marked the first time a British male had graced the long distance world championship podium in 19 years.

Time: 4:55:10
Position: 3

IRONMAN TEXAS NORTH AMERICAN CHAMPIONSHIP

MAY 2015

This race was make-or-break and decided whether or not he would continue his athletic pursuits. With that pressure on his shoulders, Joe delivered, taking second place with what at the time was the third-fastest bike leg in full distance history.

Time: 8:16:26
Position: 2

CHALLENGE WEYMOUTH

SEPTEMBER 2014

His first win as a professional athlete.

Time: 7:49:03
Position: 1

IRONMAN UK

AUGUST 2013

Signs pointed to an upward trajectory for his career, although he couldn't see it at the time and nearly quit at the end of the year.

Time: 8:51:49
Position: 3

IRONMAN BARCELONA (then CHALLENGE BARCELONA)

OCTOBER 2012

Joe was racing predominantly 70.3s but entered his first full distance triathlon by chance – or was it serendipity? He lost his passport ahead of a planned race in France and by the time that was resolved Barcelona was the only race left on the calendar. Debuting with an 8:23, Joe says that's when he was hooked on the brutality of Ironman racing.

Time: 8:23:57
Position: 5

BRITISH MIDDLE DISTANCE CHAMPIONSHIPS

2011

Winning the amateur category and speaking to Lucy Gossage was the catalyst that pushed Joe into going pro.

Position: 1 (age group overall)

FIRST TRIATHLON

End of 2010

Joe signed up for a half ironman for the challenge of trying to keep up with athletes who were better than he was at swimming and running.
Dual Olympic champion and Sub7 aspirant Alistair Brownlee has been ruled out of the Pho3nix Sub7Sub8 Project, powered by Zwift due to a stress response in his hip that requires immediate treatment.
read more
Featuring Olympians, world champions and professional marathoners names as pacemakers for Sub7 Sub8 teams
read more
Join the Sub7 attempt
Can it be done?
Break the barrier with us.