The Pho3nix Sub7, powered by Zwift and Pho3nix Sub8, powered by Zwift swim legs will take place on the same 3.8 km course, which will be designed to eliminate delays and deliver the fastest possible times. The men and women will begin at different times, delivering two separate head-to-head races.
THE
SWIM
How will our athletes fare?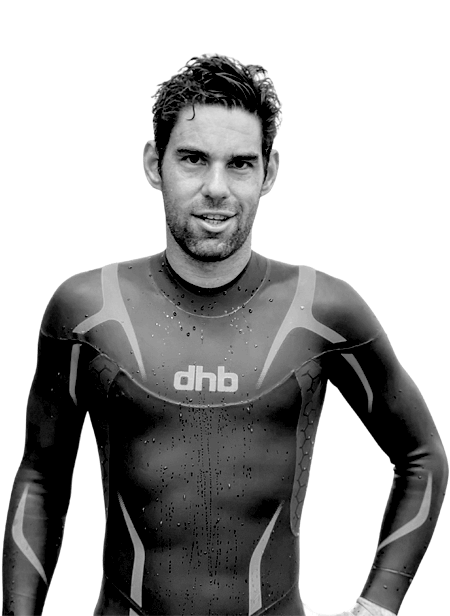 Joe
Skipper
European champion
His path to progression from identifying as a non-swimmer at his first triathlon to now emerging from the water in contention for a win has come about through a strong blue-collar work ethic, with a willingness to make sacrifices to improve his craft.
With just 3 years as a pro, Kat is improving in all areas, but especially in the water. Doubling her swim training volume from 2021, Kat now swims over 80km a month and the results speak for themselves.
Katrina
Matthews
Two Times Ironman Champion
Kristian
Blummenfelt
Ironman World Champion
A training machine, Kristian Blummenfelt swims up to 45km every week. The Norwegian comes from a swimming background and never leaves himself too much work to do on the bike leg to find himself at the pointy end.
Throughout her long career, Nicola Spirig has freely admitted that her swim has been her weakest discipline, but that's only due to the strength of her work on land. The 38 year old boasts a wealth of experience, and has always been one of the hardest workers in the pool.
Nicola
Spirig
Dual Olympic Medalist
IRONMAN
WC RECORD
PACE
1:06/100m 
PACE REQUIRED
FOR 40-MINUTE
TARGET
1:03/100m
OLYMPIC
1500M
RECORD PACE
0:58/100m
IRONMAN
WC RECORD
PACE
1:11/100m 
PACE REQUIRED
FOR 45-MINUTE
TARGET
1:12/100m
OLYMPIC
1500M
RECORD PACE
1:01/100m
Swim
Can it be done?
Sub 40 MINUTES? (Men)
Swim
Can it be done?
Sub 45 MINUTES? (Women)
Join us as we defy the impossible
A PHO3NIX FOUNDATION PROJECT
Together we rise
Aside from the talent and fitness of our champion athletes Nicola Spirig and Kat Matthews, use of technology and strategy are seen as key in the attempt to finish a full distance triathlon in under eight hours at the Pho3nix Sub8 Project, Powered by Zwift.
read more